Saturday, December 8, 2018: New Haven, Connecticut
Yale 3, Union 0 (men's ice hockey)
Ingalls Rink looks spiffed up. It has a sheen on it.
It's not the slightly scruffy place I remember going to as a middle and high schooler, when I could get my dad to drop me off to watch some inexpensive college hockey.
Turns out it did get a pretty big renovation a few years ago.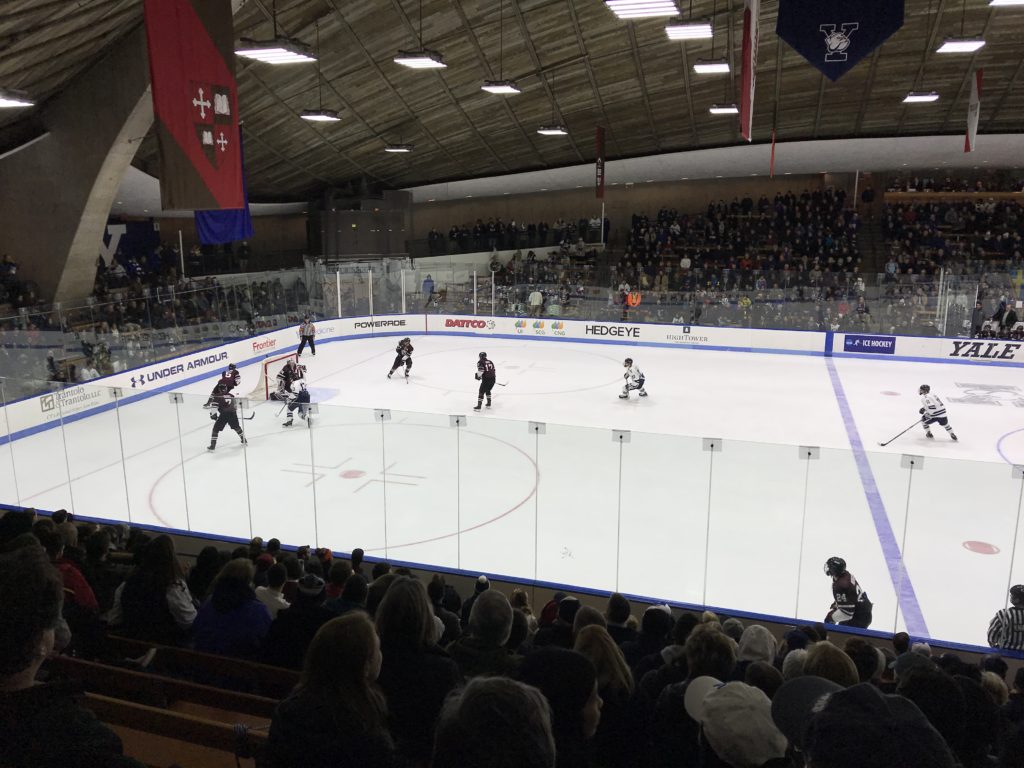 But its fundamental virtues are unchanged. Underneath the wrapping of its distinctive Eero Saarinen-designed "Yale Whale" shape is a hockey rink — it's small enough, and cold enough, to be a rink as opposed to an arena — with a capacity of 3500, hundreds of which are standing spots (including my $12 ticket).
As I kid, I remember a great hockey atmosphere. That hasn't changed, as the contest between two squads performing well in the ECAC drew a knowledgeable and engaged crowd.
Other than the annoyingly shouty PA announcer, this is a great place to watch a hockey game.
And the hockey?
Setting aside for a moment the overall wretchedness of big-time college sports, D-1 college hockey is highly watchable; fantastic entertainment put on by skilled players.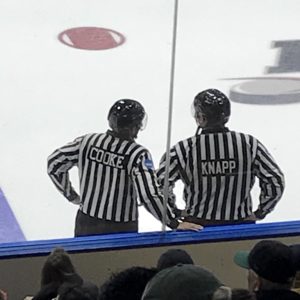 In this game, I'd say Yale had the edge in skill and speed but Union was highly disciplined, and it took all that skill and speed to break down the Union defense and put the Bulldogs on the board with 1.6 seconds to go in the first.
The scorer of that goal, Yale's Joe Snively, was flat-out lit all night, a dominant force on the ice, and absolutely brought the house to its feet with his second goal, on a shorthanded breakaway. He's an undrafted senior, and it'll be interesting to see what his prospects are, but the pro game has been shifting to one where speed and skill count more than size, which should help him.
Farewell: There was a pregame ceremony for Bryan Hicks, who was about to referee his last college hockey game.
A note on video: I learned they have video review in college hockey. But I could find no highlights of this game in front of any paywall.
A note on music: The Yale band was there, and it played "Brass Bonanza," as one should at a hockey game in Connecticut.
My wife will be happy to read this: There is no fighting in college hockey.
Box Score: Here